Namibia mines diamonds from the ocean bottom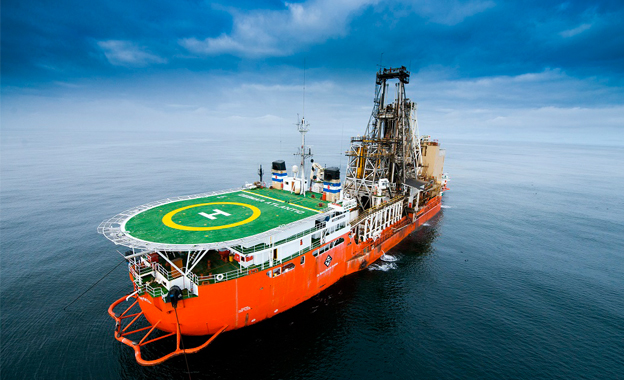 Namibia is operating six large sea vessels to explore the ocean sea bed and to search for diamonds. The large ships are operated by Debmarine Namibia, a joint venture between the Namibian Government and diamond giant De Beers.
There is no doubt that there are diamonds to be found. Geologists have found that the diamonds must have been washed westward along Namibia's Orange River and emptied into the Atlantic Ocean. Some of these diamonds washed upon the beaches, spurring a diamond rush in 1908, others came to rest on the ocean floor. Digging up the diamonds has been quite successful. According to a report by CNN, Debmarine Namibia produced 1.378 million carats of diamonds last year.
The joint-venture aims to step up production by building a $142 million custom-built diamond mining vessel, measuring 577 feet long. The so-called crawler ship has a 280-ton mechanical arm that moves in a horizontal arc, dredging material from just beneath the sea floor.