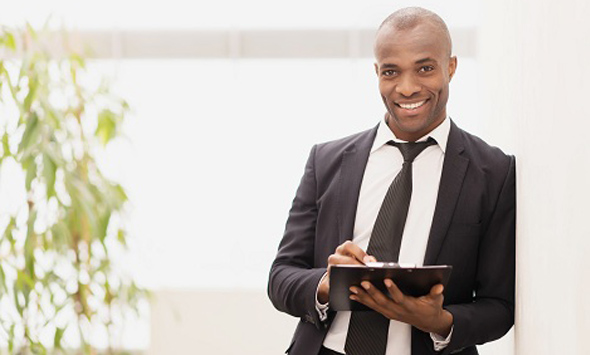 The Agility Warehouse Park in Ghana is part of a network of international standard warehouse parks that Agility is rolling out in Africa.
Wednesday, June 20, 2018
The Barclays app in Kenya is the easy way "to get instant loans on your phone, pay bills, transfer funds and purchase insurance".
Tuesday, June 19, 2018
Just pull up at the gas station, select the pump number in the app, fill up and you are off.
Thursday, June 14, 2018
Online mall Konga and e-commerce company Yudala will merge to become the biggest organized retail and e-commerce/marketplace business in Africa.
Tuesday, June 12, 2018
Standard Bank of South Africa will expand its activities to Ivory Coast and other West African countries. A subsidiary already opened its doors in Abidjan.
Monday, June 11, 2018
The Uganda government is funding construction of the new Kiira plant, the first Uganda's Kiira Motors Corporation car assembly plant of the country.
Friday, June 08, 2018
The Fall Armyworm (FAW) is a big threat to Africa's agriculture. Fall Armyworm Tech Prize offers $150,000 to the most viable solutions to stop the pest.
Thursday, June 07, 2018
'Dakar Lives', a young startup company, founded to introduce new ways of promoting Senegalese culture and tourism, has become a big hit.
Wednesday, June 06, 2018
Nigeria's economy has focused on oil for decades but is opening up to diversification, particularly in agriculture and minerals, like iron, gold and coal.
Monday, June 04, 2018
Bogolo Joy Kenewendo is Botswana' youngest minister ever. The recently appointed new Investment, Trade and Industry Minister is an example for Africa.
Friday, June 01, 2018
African countries make small but significant steps on the World Bank ranking of 'Doing Business', based on an extensive survey of 190 countries.
Thursday, May 31, 2018
Morocco has taken top spot in the latest 2018 Africa Investment Index, compiled by Quantum Global Research Lab. Egypt and Algeria are numbers 2 and 3.
Wednesday, May 30, 2018
No results have been found.