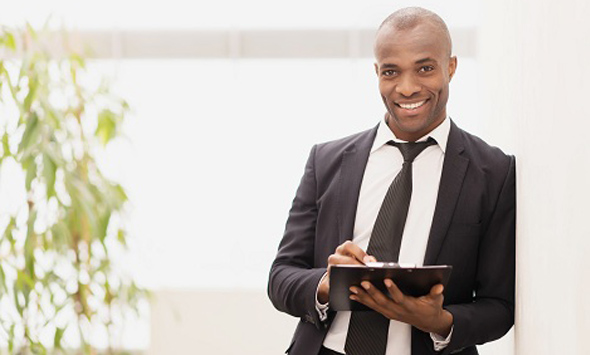 Africa has proven to be a fertile soil for the development of financial technology (FinTech) companies. Ventures Africa lists the most promising ones.
Wednesday, June 26, 2019
AFROMINIMA is a lifestyle and homeware brand from Nigerian designer Olubunmi Adeyemi, in an African style mixed with Scandinavian and Japanese influences.
Tuesday, June 25, 2019
Volkswagen has chosen this country as its next stepping stone for its business development on the continent. VW plans to build a vehicle assembly plant.
Monday, June 24, 2019
In Zambia, the construction of the €1,7 billion Kafue Gorge Lower Hydropower station is nearing completion. The deadline is in 2020.
Friday, June 21, 2019
Agility Africa is rapidly rolling out a network of international-standard warehouse parks in West and East Africa, to support free trade within AfCFTA.
Thursday, June 20, 2019
Travel and tourism in Africa is growing. The number of international tourism arrival grew 9 percent, from 58 million in 2016 to 63 million in 2017.
Wednesday, June 19, 2019
In Rwanda, new type of extra-luxurious lodge was built to offer the 'intimacy to the natural world': the One&Only Nyungwe House.
Tuesday, June 18, 2019
Equatorial Guinea is cutting bureaucratic obstacles for business. It has launched a 'one stop shop' that speeds up the pace of starting a business.
Monday, June 17, 2019
Tanzania is preparing to launch geothermal energy projects near several lakes in the Mbeya region.
Friday, June 14, 2019
Jetstream Africa's platform brings together farms, factories, customs agents and shippers to make goods move more efficiently at a fair price.
Friday, May 24, 2019
To meet the Paris climate change goals, African countries such as Kenya, Rwanda and Senegal are also trying to make an effort to 'turn green'.
Thursday, May 23, 2019
In 2018, African startups did well in attracting funding for their operations. The total funds they raised was about four times the amount of 2017.
Wednesday, May 22, 2019
No results have been found.