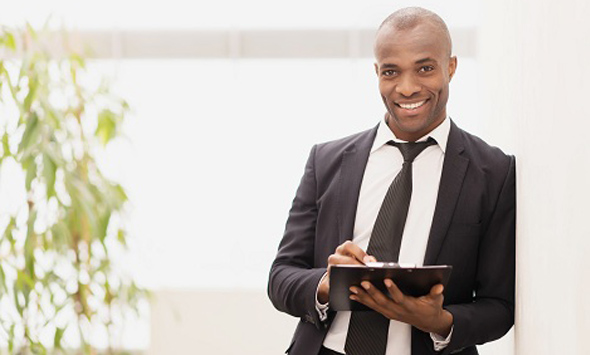 Ethiopia has launched a $120 million waste-to-energy plant that to help its capital of Addis Ababa deal with its mounting waste problem.
Wednesday, October 17, 2018
Farmcrowdy, Nigeria's digital agriculture platform has won the Digital Business of the Year (2018) award in Africa. Founder Onyeka Akumah is on a mission.
Tuesday, October 16, 2018
Ten years ago, SHE social enterprise in Rwanda launched its sanitary pads made of fibre-waste of banana plants. Now SHE plans to take things further.
Monday, October 15, 2018
Google has opened five new Google Stations in Lagos, Nigeria's commercial hub, as part of a plan to offer millions of Nigerians highspeed internet access.
Thursday, October 11, 2018
Africa has a low electrification rate of 42%. The problem is that most power utilities in Africa are effectively bankrupt.
Wednesday, October 10, 2018
Africa will play a central role in Disney's next film. Disney had chosen African princess Sadé as the central character for its next fairy tale film.
Wednesday, October 10, 2018
Mwiya Musokotwane (28), of Thebe Investment Management, is one of Zambia's youngest businessmen, currently employing 80 people.
Friday, October 05, 2018
China's ecommerce tycoon Jack Ma is pouring $10 million into a fund that is to boost the entrepreneurial spirit among young Africans.
Thursday, October 04, 2018
Ghana is expanding its space activities while developing the legislation it needs to attract space-related business.
Wednesday, October 03, 2018
Zimbabwe launches the Zimbabwe National Geospatial and Space Agency, as part of an extensive plan to modernize and revive the country's economy.
Tuesday, October 02, 2018
Rwanda has become an economic magnet as well as a service and logistics hub for China-Africa trade and business. Chinese companies enjoy tax incentives.
Monday, October 01, 2018
According to a new report by AfrAsia Bank and New World Wealth, Mauritius is the wealthiest country in Africa (on an average wealth per person basis).
Wednesday, September 26, 2018
No results have been found.