Art at airport terminals: look down in Orlando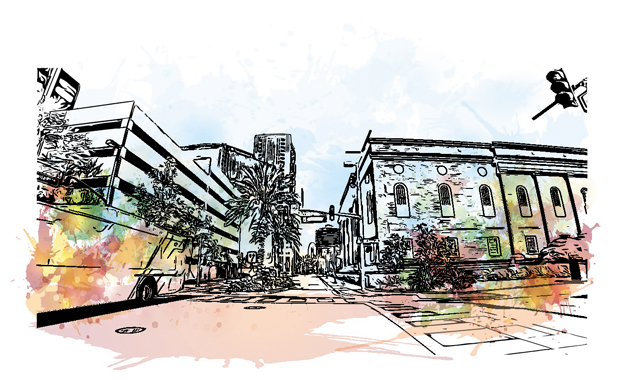 Airports all over the world are displaying art in many forms to help travellers relax. At Orlando International Airport, looking down at floor art in the terminals results in surprising and peaceful moments.
The latest public art installation inside the Main Terminal of this airport can be found right underneath the travellers' feet. The airport recently unveiled a fourth large-scale terrazzo flooring section. Airport World reports that the art has been inspired by a garden theme. "Each section celebrates a unique aspect of Central Florida's culture, economy and way of life", with images such as a roller coaster, space shuttle and orange blossoms set amid swirling splashes of colour.
The art was created by international award-winning artist Scott Parsons. Each piece measures 28 by 32 feet and is fabricated from epoxy terrazzo. Airport management in Orlando insists that the public art serves many purposes. "Art enhances aesthetics, promotes relaxation, assists with wayfinding and supports a community's branding identity."