$50,000 a night for view of Central Park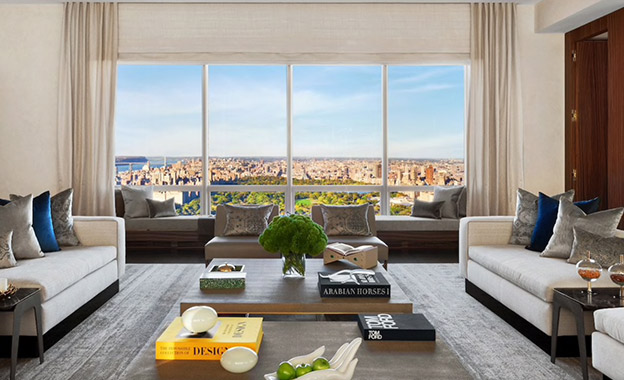 The Park Hyatt New York hotel has just launched the new Manhattan Sky Suite, offering a grand view of Central Park at a rate of $50,000, including breakfast.
At this rate, the new suite is not even the most expensive in Manhattan. The Telegraph reports that the Ty Warner Suite at The Four Seasons hotel is also $50,000. The Penthouse at The Mark costs $75,000 for one night.
According to the report, this suite is the highest Central Park-facing hotel room in the city (59th floor). That makes those views "mind-bogglingly brilliant". The report describes the views as similar to "being a bird gliding silently on an airstream over that great, life-affirming expanse of green, carved out from the chaos of the city." The three-bedroom, three-bathroom suite. Interesting bonus: the four-minute transition from JFK airport to hotel by helicopter is included in the room rate. You also get to go to your suite by private lift.
Further reading on: telegraph.co.uk