6-star Burj Al Arab opens outdoor terrace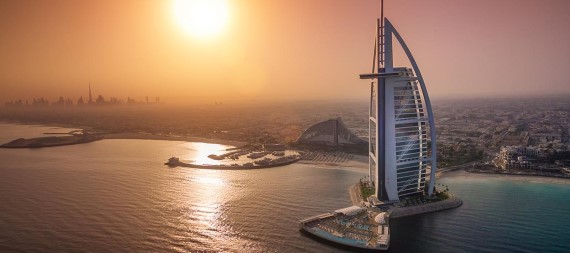 The Burj Al Arab hotel in Dubai, that calls itself 'the world's most luxurious hotel', is very popular among business travellers and tourists. With all the luxurious features, the hotel lacked one thing: an outdoor location where one can relax in the sun. Until now. The Burj Al Arab has opened a new 10,000 sqm outdoor terrace.
The facility stretches 100 metres out into the sea and is home to Scape Restaurant and Bar, and two pools: a 612 sqm freshwater pool and an 828 sqm saltwater pool.
The terrace is linked to the hotel by a central walkway, flanked on either side by artificial beaches and 32 private air-conditioned cabanas (available for rent for an extra charge). About 10 million mosaic tiles in shades of azure and gold line the pools, while 1,000 tonnes of white sand creates a lovely beach. Set within the pools are four spa baths and a swim-up bar.
Further reading on Jumeirah.com
Image by Jumeirah