A future hit on airport: peace, quiet and privacy in a box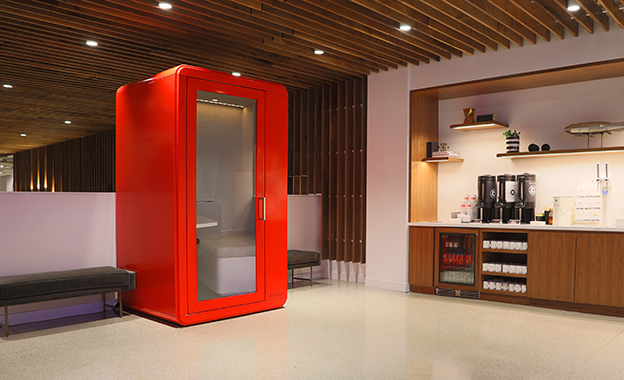 A busy airport can sometimes overstimulate your senses – the light, the sounds, the smells and the people may overwhelm you. Just step in the Jabbrrbox for some time, work or relax and come out a happy relaxed traveller!
The Jabbrrbox is a new phenomenon on airports (like LaGuardia Airport (LGA) in New York), railway stations and other busy places. The product – described as "Your private office, whenever you need it" – offers several features. You get different lighting options, Wi-Fi, power for your devices.
Jabbrrbox describes itself as 'a technology-equipped workspace that is plush, and quiet. Designed for the mobile workers of the world who need a better work environment on the go." But the best ingredient of the phonebooth-like structure is the peace and quiet, the seclusion that helps you get some work done, check your email, get some messages out and most of all: to think, create, connect, and recharge and put everything back into order.
Prices of an hour of Jabbrrbox time may vary – on LaGuardia rates start at $30.
Image by Jabbrrbox
Further reading on jabbrrbox.com