A second life for Bangkok's Dusit Suites Hotel Ratchadamri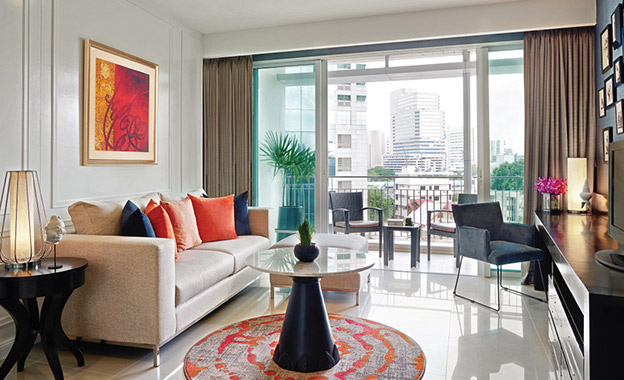 The Dusit Suites Hotel Ratchadamri is ready for a second life. The Bangkok hotel has completed an extensive refurbishment and is now ready to show its new, elegant look to guests.
The reopened hotel's best quality is its relaxed atmosphere and its great location. The hotel sits on a leafy avenue opposite the green area of the Royal Bangkok Sports Club and a short walk from Lumpini Park. Guests of the hotel also enjoy the convenience of Bangkok's public transport system, as Ratchadamri BTS station is only 100 metres away. Also, luxury malls, stylish restaurants and sophisticated nightlife are all within walking distance.
Breaking Travel News reports that the revived hotel has 97 expansive one- and two-bedroom suites. Facilities include a swimming pool, a jacuzzi, sauna and a gym. The hotel's chef serves a wide variety of dishes at Dusit's signature Dusit Gourmet outlet located on the ground floor.
Further reading on: breakingtravelnews.com