A second life for Hollywood's Sunset Tower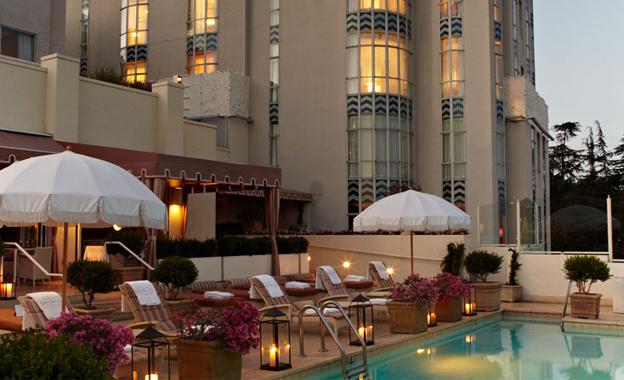 The Sunset Tower, once the favourite hide-out of the Hollywood elite, is back in business. The landmark Art Deco Hotel on Sunset Boulevard in LA has been lovingly restored and is ready for its second life.
Since the Sunset Tower Hotel opened its doors in 1931, it has been an exclusive hub for actors and actresses, directors and producers and anybody else who was already famous or on its way to stardom. The extensive renovation left the hotel's elegant Art Deco style fully intact, but the designers reshaped it to present-day standards.
The renovated Sunset Tower boasts elegant, stylish new interiors, a beautifully designed Terrace Bar, an outdoor terrace and swimming pool, plus a large fitness and wellness area and spa. The Tower Bar and Restaurant has remained virtually untouched.
The hotel is full of memories, from former residents like Jean Harlow, Clark Gable, Greta Garbo, Joan Crawford, Errol Flynn, Marilyn Monroe and Elizabeth Taylor and John Wayne, who kept a pet cow on the balcony while living here. After the reopening, the Sunset Tower Hotel is ready for new memories to be made.
Further reading on sunsettowerhotel.com
Image by Sunset Tower Hotel