AIR FRANCE KLM most sustainable airline for 10th time - Dow Jones Sustainability Index (DJSI)
AIR FRANCE KLM is the most sustainable airline in the world. In fact, the airline group has been ranked as the most sustainable airline on the Dow Jones Sustainability Index (DJSI) for ten years in a row now. With this ranking, AIR FRANCE KLM maintains its position as one of the 24 most sustainable corporations in the world.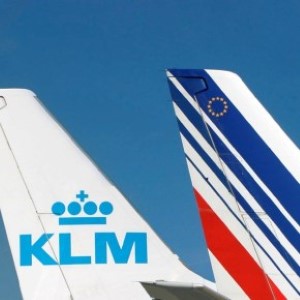 The Dow Jones Sustainability Index (DJSI) is the world's leading index monitoring the performance of corporations in the area of sustainable development. It lists the most efficient corporations in the field of sustainable development.
Number one among airlines
Being number one in the airlines business for the tenth year in the row is a great achievement; AIR FRANCE KLM has also done well in comparison to other transportation companies. For the 6th consecutive year, the company is also the Industry Group Leader Transportation, which includes air, rail, maritime and road transport, as well as airport operations.
Four key themes and activities
To make it to the top of the sustainability list of airlines, the airline group has focused on four key themes and activities: reducing the impact of the company on the environment; integration of sustainable development in products and services; fostering of responsible personnel policy; and sustainable societal contributions in the areas where the Group is active.
Innovations applauded
A number of innovations by AIR FRANCE KLM have been applauded. This year, KLM again operated a new series of flights using sustainable biofuel, in close cooperation with partners like the Dutch Chapter of World Wide Fund for Nature. In December 2013, KLM entered into a partnership with UNICEF. KLM's Corporate Biofuel Programme could only be successful thanks to the help of various partners.

DJSI: tool for investors
The Dow Jones Sustainability Index is a tool for investors to measure the effectiveness of the sustainability strategies of a large number of companies. Investors regard benchmarks like the DJSI as a way to make the right choices about what companies to invest in. Guido Giese, Head of Indices, RobecoSAM says: "In 15 years, the total number of companies we assess has more than quadrupled. We have also developed new sustainability benchmarks for investors such as country and regional indices."