Atari into video game hotels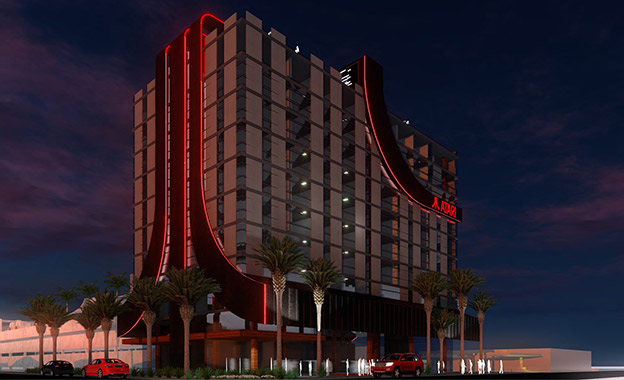 Video game company Atari has announced that it will build video game-themed hotels in the United States. Construction of the first hotel location in Phoenix will begin in 2020.
TravelPulse reports that Atari is developing a lodging experience combining the iconic brand with a one-of-a-kind video game-themed destination. The properties will feature the latest in Virtual and Augmented Reality, state-of-the-art venues and studios to accommodate esports events, TravelPulse reports.
The gaming company has announced that it is planning construction of hotels in Phoenix, Las Vegas, Denver, Chicago, Austin, Seattle, San Francisco and San Jose.
Atari CEO Fred Chesnais said that the hotels will offer "much more than just a place to stay," "Atari is an iconic global brand that resonates with people of all ages, countries, cultures and ethnic backgrounds and we cannot wait for our fans and their families to enjoy this new hotel concept."
Further reading on: travelpulse.com