Babuino 181, 14-room boutique hotel in the heart of Rome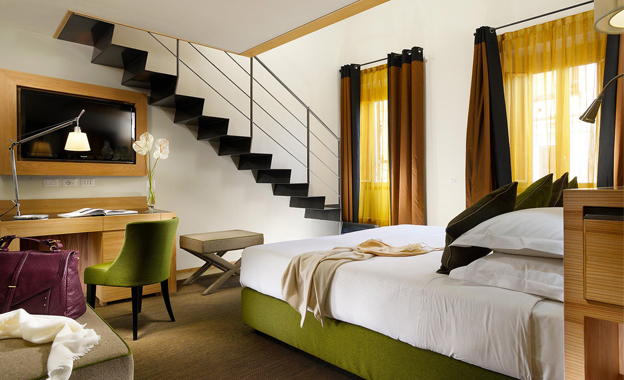 In Rome, old buildings are being converted into small-scale comfortable hotels. The recently opened Babuino 181 is a great example of this practice. Staying in this 14-room hotel is like enjoying your own private apartment right in the heart of Rome.
Babuino 181 is a small boutique hotel, set in a 19th-century building that was renovated into urban apartments. The hotel has large rooms, complete iPod speaker dock and Nespresso machine. The hotel is the latest addition to Rome Luxury Suites, a hotel group that transforms historical residences by incorporating contemporary art and design.
According to a review by the New York Times, the hotel has no onsite restaurant (plenty of places to eat in the area) and no lobby. There is a sitting room on the second floor, with a Nespresso machine and reading materials, and a concierge is on duty 24 hours a day at the front desk. Breakfast is served only in-room.
The hotel is located close to Piazza del Popolo, Trevi Fountain, Via Margutta, Villa Borghese and the Spanish Steps in the heart of Rome's shopping area.
Image by Babuino Rome Luxury Suites