Beijing opens new mega hub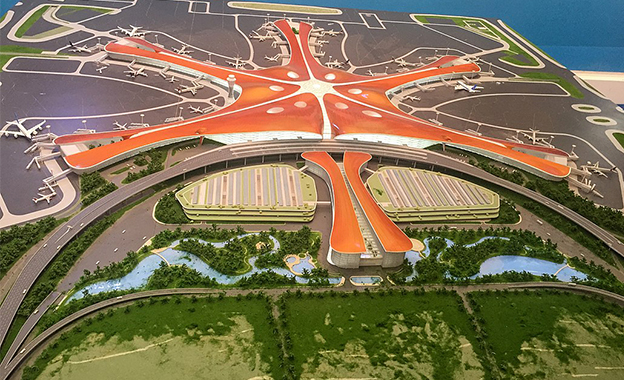 Beijing opens new mega hub
The world's newest major airport, Beijing Daxing, has opened for business. The new $12.9 billion gateway may help China to replace the US as the largest aviation market in the world by 2022.
The new airport is located 46 kilometers south of Beijing's city centre. The airport was designed by Zaha Hadid and it took five years to build. 'Beijing Daxing' has a 700,000sqm terminal and four runways capable of accommodating up to 45 million passengers per annum.
AirportWorld reports that, after a future expansion will be completed in 2025, this figure will rise to 72 million. The airport is expected to be capable of handling in excess of 100 million passengers annually by 2040.
Together, Beijing's two airports (Daxing and Capital) will be equipped to accommodate 170 million annual passengers by 2025.
Further reading on: airport-world.com