Four Seasons: a fitness center in your room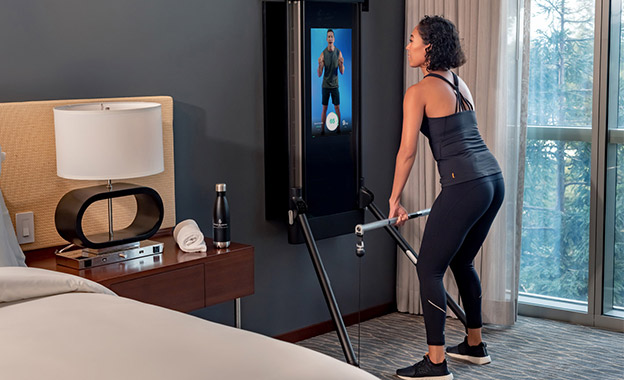 The latest trend in hotel room features is the in-room fitness center. The Four Seasons Silicon Valley leads the way in the industry by featuring Tonal, an all-in-one fitness system, in select rooms.
HotelManagement reports that Tonal is an intelligent gym and personal trainer. It combines coaching, equipment and technology for on-demand strength training, yoga, cardio classes and hundreds of guided workouts.
The personal fitness center comes with mindful tips and heart-healthy menu items in the hotel's restaurant. Four Seasons claims that the in-room fitness center, the advice and the menu items "promote holistic well-being and productivity". The new features are aimed at "those who want to maintain their personal wellness while traveling." Four Seasons wat to offer guests "opportunities to be more balanced and focused as they go about their trip."
In the Four Seasons Silicon Valley, guests can also request a Peloton bike, a Streamline treadmill, a stretch ball, a yoga mat and more to be placed in their room.
Further reading on: hotelmanagement.net