Golf at the airport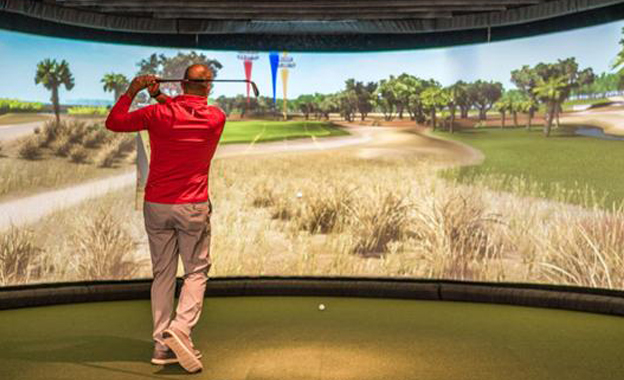 Waiting for a connecting flight at an airport can be boring. There is a limit to how much shopping, eating and drinking still qualifies as 'fun'. At Minneapolis–St.Paul International Airport, you can enjoy a round of golf still be in time for your next flight.
The airport offers a 12,000-foot golfing area, including a putting green and six simulators where you can play your choice of 54 of the world's finest courses. There is no need to bring clubs and balls, as they are provided by the only in-terminal golf facility in the world. You can even get a lesson from one of several resident golf professionals.
The facility is perfectly suited for golfers that want to get in a few practice shots in between flights. The great thing is that a round of golf will not take hours. You can play for 15 minutes or an hour or more, depending on how much time you have before takeoff. An added bonus is the '19th hole': the restaurant & bar. There is also a pro shop.
Further reading on mspairport.com
Image by PGA-MSP