Hertz in electric cars Spain
Hertz has joined the e-mobility initiative Zem2All in Spain, adding the all-electric Nissan Leaf to its fleet in Malaga.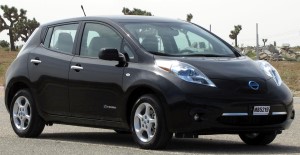 Hertz will be renting the all-electric Nissan Leaf from its Malaga city and airport locations to help to promote sustainable and smarter city transport. Hertz's collaboration with Zem2All and the City of Malaga aims to deliver sustainable solutions by providing electric vehicle (EV) access to customers.
Zem2All was created to transform mobility in cities, implement widespread use of electric vehicles and gain the knowledge required to deploy large-scale EV's schemes in cities. Through this project, 160 electric vehicles and recharging points have already been rolled out in Malaga with another 40 coming soon. The Nissan Leaf model, part of Hertz Green Collection, has been chosen for the Zem2All program due to its convenience and performance. Thanks to its electric motor, driving 100 miles costs about two euros. Drivers can use 23 charging points at nine sites in Malaga, Fuengirola and Marbella.