Hotel Indigo Williamsburg Brooklyn open for business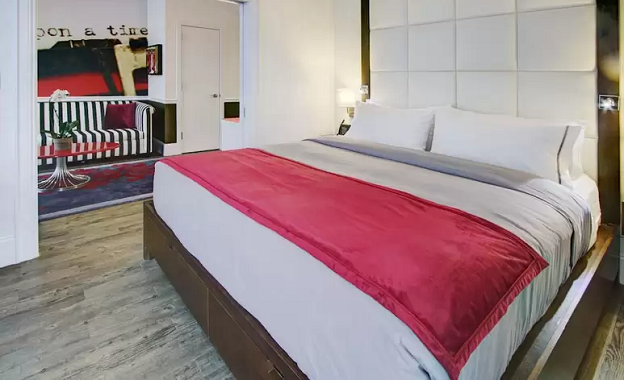 If your business is in the Brooklyn (New York) region, you have an interesting new lodging option: Hotel Indigo Williamsburg Brooklyn. The Indigo, just opened in July, is the area's new boutique hotel.
The 187-room property is quite a stunning place, as it features ultra-contemporary architecture and sleek interior design, with eye-catching hardwood floors and spa-inspired bathrooms. Some rooms have large balconies, with views of the neighborhood and the historic Manhattan skyline, just across the East River.
TravelPulse reports that the hotel boasts several F&B outlets, such as a dual-level restaurant, with outdoor seating and a chef-driven menu and a stunning pool, complete with an open-air sun deck, and a fully stocked poolside bar and grill.
The Brooklyn hotel is close to Brooklyn's nightlife, chic boutiques, award-winning restaurants, and a buzzing art scene.
Further reading on: travelpulse.com