Hyatt expands in Central and South America: Guatemala and Peru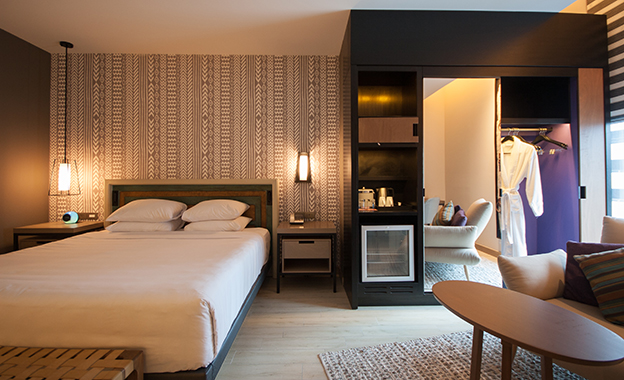 If your travels take you to Central and South America often and if you appreciate the hotels of the Hyatt brand for your business trips, then this is great news. Hyatt is expanding its hotel network in this part of the world. This summer, the brand's first Guatemala hotel opened. Hotels in other cities, such as in Lima, Peru are scheduled to open later.
The Hyatt Centric Guatemala City, a mere ten minutes from La Aurora International Airport, is the chain's first hotel in Central America. The 138-room hotel is located in the heart of Guatemala City's Zona 10. This upscale commercial area is known locally as 'Zona Viva'. The hotel is not only conveniently located to the city's business areas, you can also enjoy the city outside office hours. Visit the National Museum of Archaeology, shop for handmade textiles at the Plaza Mayor, and experience the Historic Center and National Palace.
Rooms offer floor-to-ceiling views of Guatemala City; the hotel offers wonderful vintage artwork highlighting Guatemalan culture. The hotel offers several restaurants, like the open-kitchen Zamat restaurant, and Zielo rooftop restaurant. A great feature of this hotel is the rooftop fitness center, where you can enjoy skyline views while working out on a treadmill or stationary bike.
Further reading on newsroom.hyatt.com
Image by Hyatt