Hyundai and Uber partner in Aerial Taxis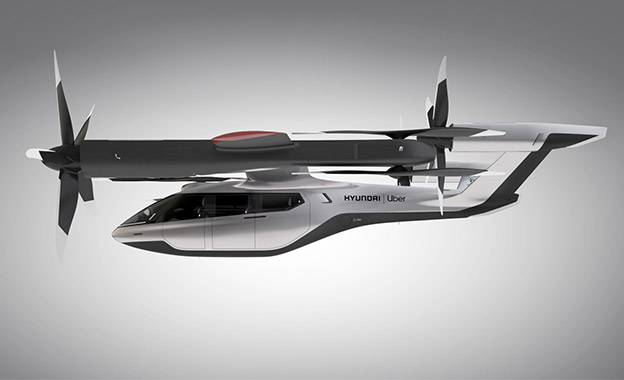 Hyundai and Uber are now partners in the mass-production of air taxis. The South Korean car manufacturer joined Uber's Elevate network that focuses on the development of an airborne Uber taxis.
Hyundai joins Elevate with enterprises such as Bell, Embraer, Joby Aviation, Pipistrel Aircraft, Karem Aircraft, Jaunt Air Mobility and Boeing subsidiary Aurora Flight Sciences.
In the partnership, Hyundai's role is to produce and fly the vehicles. According to TravelPulse, the automaker has unveiled a four-seat aircraft concept called SA-1, created in part through Uber's open design process.
Uber Elevate says flight demonstrations will start in 2020. Commercial availability is targeted for 2023. "The current concept vehicle will be designed to cruise up to 180 miles per hour, rise to about 1,000 to 2,000 feet above sea level, and operate for about 60 miles", TravelPulse reports.
Further reading on: travelpulse.com