IATA: Smart bag? Pick one that allows for battery removal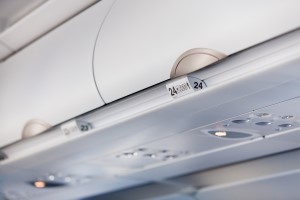 If you plan to buy a new 'smart' carry-on bag for your business travel trips, pick one that allows the on-board battery to be removed. The airline organisation IATA is concerned about the lithium batteries that power smart suitcases. Some airlines are already blocking suitcases whose lithium batteries cannot be removed.
IATA has issued industry-wide advice on the new 'smart suitcases' which include GPS tracking and offer power banks for mobile phones. Some of the smartest models can even be locked remotely by mobile devices and weigh themselves. The concern is focused on the lithium batteries that offer a fire hazard.
To keep flying safe, some airlines only accept smart bags of which the batteries can be removed and kept separately during flight. Other airlines only allow use of the bags as carry-on luggage. According to TravelWeekly-Asia, IATA states: "These devices include integrated lithium batteries, motors, power banks, GPS, GSM, Bluetooth, RFID or Wi-Fi technology. The presence of the lithium batteries can contravene various regulatory requirements. These devices require careful attention – even if permitted by the applicable regulations."
Luggage manufacturers are not happy, stating that if smart bags are banned, so should cameras, laptops, and phones.
Further reading on travelweekly-asia.com