Just opened in the US (1): Hotel Zachary (Chicago)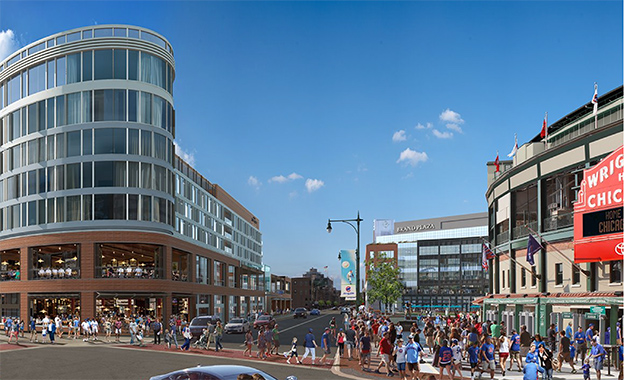 Sports fans that like the idea of combining their business trip with a game, will love Hotel Zachary in Chicago. The independent boutique hotel is located across Wrigley Field baseball stadium. If you book the right room at the right date, you can watch the game from your room!
This new hotel is all about baseball. Residential-style rooms overlook Wrigley Field, home of the Chicago Cubs. If you can stretch your budget somewhat… Wrigley Suites have ballpark-view balconies!
Hotel Zachary found its inspiration in Zachary Taylor Davis, one of Chicago's most significant architects, and the visionary behind Wrigley Field. Considered to be the Frank Lloyd Wright of baseball architects, Davis looked beyond the conventional wisdom of the time and in 1914 laid out a bold, original vision of a baseball stadium.
The hotel reflects the baseball theme, in the Chicago Cubs colors that were chosen and in the images throughout the hotel. A room will cost you a bit more than usual (about $100) on game day. The hotel has several dining concepts. If you are into big crowds having fun, you will appreciate the 383-seat two-story Big Star restaurant, a lively whiskey-and-taco spot. Rates start at $209.
Further reading on hotelzachary.com