Nakheel: floating swimming pool in Dubai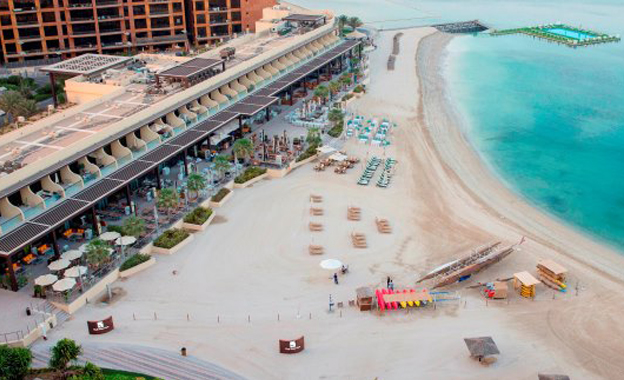 Dubai now offers a new and unique attraction to its visitors. Nakheel Hospitality & Leisure has unveiled the UAE's first floating swimming pool. The floating pool is located 50 metres offshore in the waters of the Palm Jumeirah in the Arabian Gulf.
If you have a few hours of leisure time to spend, you can visit this new destination for poolside relaxation by day. The venue is equally popular at night, as a location for private events. The pool is an extension of Breeze Beach Grill at Club Vista Mare, a popular dining and leisure destination.
The 20-metre long pool is securely attached to the seabed. It has an extensive deck area with sunbeds and seating for up to 75 people. According HotelierMiddleEast, the new attraction is unique because it allows guests to choose from a fresh water dip in the pool or salt water swim in the Arabian Gulf, in one offshore location.