New Bangkok hotel design sparks unrest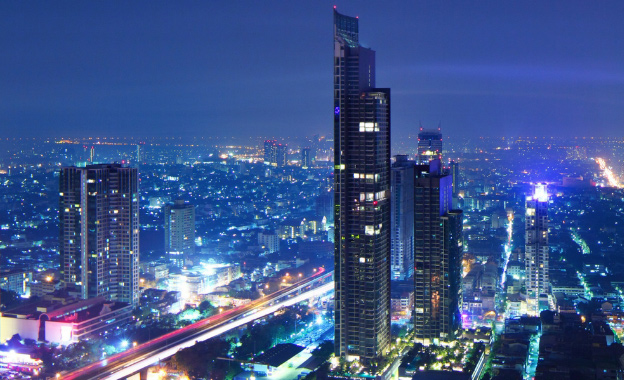 The new luxury business hotel Rosewood Bangkok is already big news in South East Asia's press, two years before the opening day. After being alerted by social media messages, local residents called the police to report that the hotel was about to topple over.
When developing a brand new first class business hotel, designers hope that the new property will be the talk of the town, in order to attract business. In the case of the new Rosewood Bangkok hotel that in its early building stage, they certainly succeeded.
According to reports in The Nation and TravelweeklyAsia, the local police chief ordered officers to investigate reports from locals that the hotel seemed to be collapsing. The police found out that the distinct shape of the building might have been the cause of confusion among local residents.
Dr Assawin Wanichkorkul, the technical director of the project, said that the building has not subsided. "Neither is it collapsing. The rumours are groundless. There is not debris falling from the structure," he said. In other words: do not panic, this building is designed to look like this.
The building's designers of Kohn Pedersen Fox have stated that the Rosewood Bangkok building is "a dynamic form inspired by the graceful hand movement of the wai – the simple and elegant Thai gesture of greeting and welcome".
The 33-storey building in Bangkok's Ploenchit area is being developed by Rende Ploenchit Hotel Co, will be known as Rosewood Bangkok, have 159 rooms and is scheduled to open in 2019.
Further reading on travelweekly-asia.com