New in Oman: W Muscat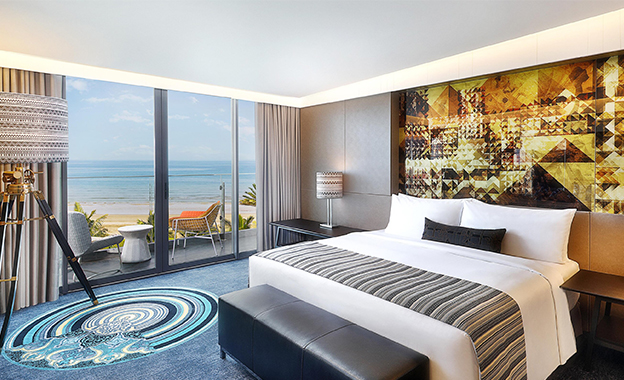 New in Oman: W Muscat

In Oman's capital of Muscat, the brand-new W Muscat has opened its doors, together with the brand's newest beachfront W Escape. The new W Muscat was constructed at the beach of the Gulf of Oman, against the striking background of the rugged Al Hajar Mountains.
The new hotel's interior reflects Omani design and cultural traditions in a modern, energetic and stylish way. TravelDailyMedia reports that the hotel brings its guest back to the times of exploration and the illustrious storytelling tradition of the nomadic Bedouin traveller.
All rooms are offering breathtaking views of azure waters of the Gulf of Oman. Four restaurants offer an inimitable experience to every foodie. Savour mouthwatering steaks at CHAR, dine in style at Harvest, mix and mingle at Living Room and live it up at the WET Deck
Further reading on: traveldailymedia.com