New York-JFK's Terminal 4: AI to beat passenger congestion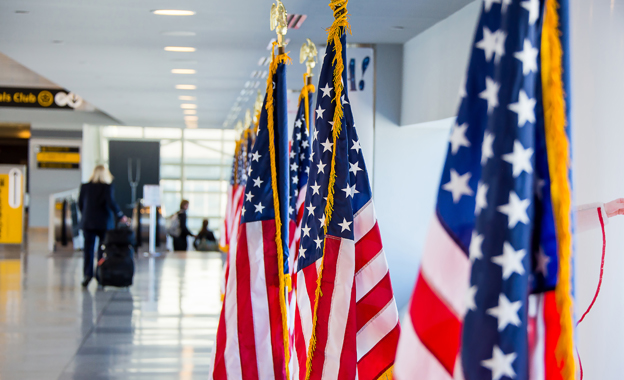 JFKIAT, operator of New York-JFK's Terminal 4, will introduce a 'passenger flow management system' that will enable better and more efficient handling of the more than 21 million passengers who pass through Terminal 4 each year. The system is based on artificial intelligence-enabled computer vision technology.
The technology works with live data, operational insights and forecasting, and planning tools that allow decision-makers to optimise, analyse, and improve operations for better passenger management.
The system that will monitor passenger activity will be installed at three different locations throughout Terminal 4. The first location is the kerbside, so that action can be taken to manage passenger and vehicles arrival congestion. Also, in the Departures Area the system can help ensure the check-in desks of airlines and other partners are staffed to provide service to passengers. Finally, the system will monitor activity at security checkpoints, to measure and shorten wait times in that area.