Renovated River Wing for Bangkok's historic Mandarin Oriental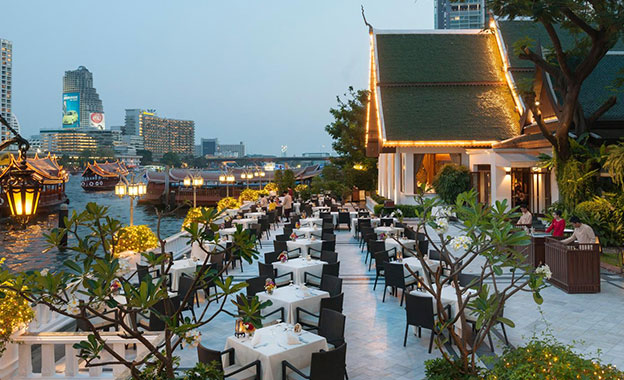 Renovated River Wing for Bangkok's historic Mandarin Oriental
Mandarin Oriental, one of the oldest and most famous hotels of Bangkok, is ready to reopen its popular river wing after the most extensive renovation project in its history.
The Mandarin Oriental is known by international business travelers for its unique resort style while a classic, Thai-influenced elegance. The River Wing renovation has upgraded the hotel with its rich 143-year history in this distinct style. The work has been done in keeping with the restoration of the Authors' and Garden Wings in 2016. Guests will enjoy the River Wing's newly designed – most of them: enlarged – Chao Phraya River view guestrooms and suites and a variety of updated facilities.
According to BreakingTravelNews, the River Wing's F&B outlets, Lord Jim's, the Verandah and Riverside Terrace restaurants, have all have been stylishly renewed, with many original features. The hotel boasts a new Japanese Kaiseki-style restaurant, Kinu by Takagi, the first restaurant in Thailand by Michelin-celebrated Chef Takagi Kazuo of Kyoto Cuisine Takagi in Japan.
Further reading on: breakingtravelnews.com