Robot bird to keep flying safe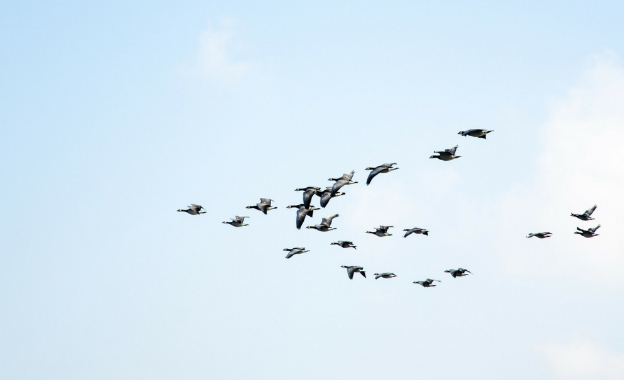 Keeping birds away from airports is vital to offer airline passengers a safe flight. Now, robots are here to help protect the skies. At Edmonton International Airport (Canada), robotic bird-scaring technology disguised as a falcon is being tested.
Current bird-scaring actions at most airports include lasers, noise cannons and specialised pyrotechnics. In area where birds seems to have gotten used to these solutions, robot-falcon Robird will come to the rescue.
According to a report by Copybook, the remotely-operated Robird flies by flapping its wings, just as does a real falcon. The wings generate enough power to take it up to 50 mph. To other birds in the area, Robird resembles its real-life counterpart enough to scare them away for quite some time.
Developed at the Netherlands' University of Twente, 'Robird' has been commercialised by university spinoff Clear Flight Solutions. According to this company, there has been a lot of interest in this technology from airports all over the world.
Further reading on copybook.com