Seven new KLM destinations in Europe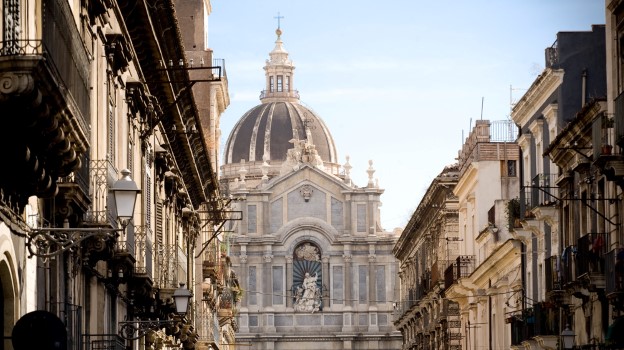 On commencement of the 2017 summer schedule, KLM Royal Dutch Airlines will expand its network to include seven new European destinations, three of which at the peak of the summer season. The KLM network will be expanded by new daily flights to Gdansk (Poland), Graz (Austria), Porto (Portugal) and Malaga (Spain). The three new seasonal destinations of Split (Croatia), Cagliari and Catania (Italy) will be served at the weekend during the early and late season, and daily in July and Augustus.
"We want to offer our customers more direct flights from Amsterdam to destinations of their choice. Combined with the already announced new destination of London City, KLM will introduce 8 new destinations in 2017. KLM will then serve a total of 82 European destinations directly from Amsterdam." - Pieter Elbers - KLM President & CEO
About Gdansk
Gdansk, Poland's biggest port, lies on the edge of the Baltic Sea generating plenty of industrial activity. Tourism has also developed in recent years and the seaside resort of Sopot with its sandy, six-km long beach lies to the west of Gdansk. After Warsaw and Krakow, Gdansk will become KLM's third destination within Poland to be served directly from Amsterdam.
About Graz
Graz, Austria's second largest city, is known for its historic city centre – Central Europe's biggest mediaeval city centre. It was listed as a UNESCO World Heritage Site in 1999. Graz is an important industrial city, serving as a business hub for the region and home to four universities. Graz is located 200 kilometres southwest of Vienna on the Slovenian border. After Vienna, Graz will become KLM's second Austrian destination to be served directly from Amsterdam.
About Porto
Located along the Atlantic coast at the Douro river estuary in Northern Portugal, Porto boasts four UNESCO World Heritage Sites. It is one of Europe's most popular tourist destinations. After Lisbon, Porto will become KLM's second destination in Portugal to be served directly from Amsterdam.
About Malaga
Malaga lies on the Costa del Sol, boasts a relatively mild climate and is therefore a popular tourist destination for Northern Europeans. What's more, Malaga is an important Mediterranean port for cruises and trade. Malaga will become KLM's sixth Spanish destination to be served directly from Amsterdam. The other five are Bilbao, Madrid, Barcelona, Valencia and Alicante.
About Split
The Port of Split lies on a small peninsula jutting out into the Adriatic Sea. Split is the most important city in southern Croatia. The city's economy relies mostly on tourism, coupled with fishing, wine production and chemicals. Most of the Dalmatian islands off the southern coast are only reachable via the Port of Split.
About Cagliari
Cagliari is the capital of the island of Sardinia, an autonomous region of Italy.The oldest part of the city lies upon the hill of the historic district of Castello (literally meaning castle), boasting a fantastic view across the Gulf of Cagliari. Most of the city walls are still intact, including the two remaining 11th-century limestone towers. Other must-see attractions include the Santa Maria Cathedral, the Basilica of San Saturnino and the Roman era amphitheatre.
About Catania
Catania, the second largest city on Sicily, lies on the east coast of the island. The city lies at the foot of Mount Etna, an active volcano located some 30 kilometres to the north. The Baroque city centre of Catania was listed as a UNESCO World Heritage Site in 2002. The city also boasts a commercial port. Catania is home to most of the island's theatres.

Cagliari and Catania will respectively become KLM's eighth and ninth Italian destinations to be served directly from Amsterdam.