Survey: hotel staff makes the difference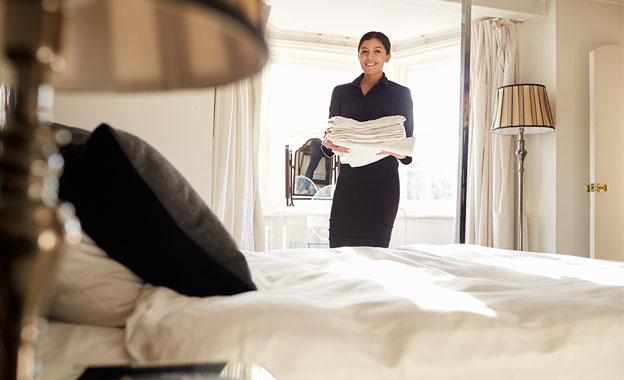 What matters most for business travelers in hotels? It is not the location, the view, the bed or the restaurant. It's the way they get treated by hotel staff. A new survey shows that business travelers agree that the most frustrating parts of a hotel stay are unfriendly staff and outdated room technology.
The "Hotels at Face Value" research, issued by Alice (a hotel operations platform that improves staff communication, task management, and guest satisfaction) uncovers what factors influence hotel satisfaction most. Hotelmanagement.net reports that almost two-thirds of guests (62 percent) with complaints said unfriendly staff are the most frustrating part of their stay.
The report shows that, when booking hotels, nearly three in five (59 percent) guests who prioritize amenities care most about high ratings and reviews, and almost half (49 percent) prioritize friendly hotel staff. They expect hotel staff to be attentive and welcoming. What are the most frustrating experiences about hotel stays? 38 percent said the front desk taking too long to complete requests. 34 percent said outdated technology in rooms. 31 percent said delays in service from hotel staff.
Further reading on: hotelmanagement.net