The busiest air routes in the world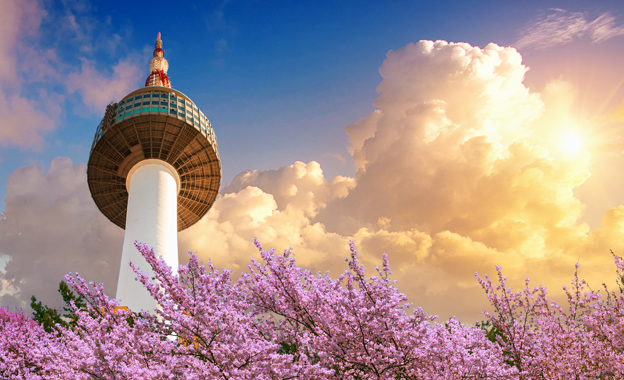 On the 450km journey from Seoul's Gimpo Airport to the island of Jeju off of the coast of the Korean Peninsula, you can choose from an average of 180 scheduled flights per day – that's one every 8 minutes. The route is the busiest passenger route in the world, according to a new study.
More than 13.4 million passengers per annum travel on the short-haul domestic service from Gimpo Airport to the island of Jeju, says route development company, Routes. A total of 13,460,305 passengers flew between Seoul and Jeju in 2017.
AirportWorld reports that air services in the Asia-Pacific region dominate the top 100 busiest routes by passenger numbers, accounting for more than 70% of the total. The second busiest air route in the world is Melbourne – Sydney. This route and the Gimpo-Jeju route are both domestic. Looking at international flights, Hong Kong – Taiwan Taoyuan is the busiest route with 6,719,029 passengers flying the 802 km in 2017.
The top 5 busiest scheduled international routes in the world are Hong Kong–Taiwan Taoyuan (6.7 million passengers), Jakarta–Singapore Changi (4.8 million), Hong Kong–Shanghai Pudong (4.16 million), Kuala Lumpur–Singapore Changi (4.1 million), and Bangkok Suvarnabhumi–Hong Kong (3.4 million).