The Post Oak Hotel: the big & luxurious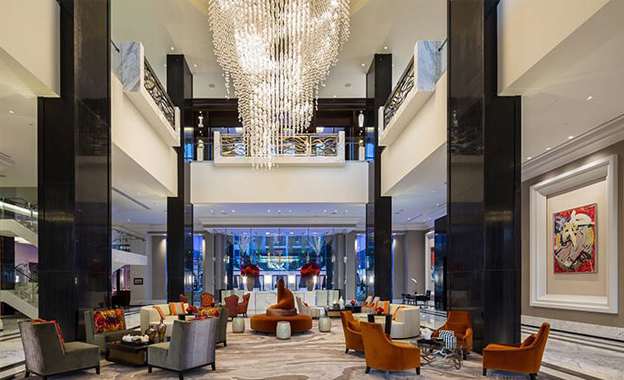 If you are visiting Houston (Texas, U.S.) and you can stretch your budget, try the new Post Oak Hotel. The brand new hotel is the only local hotel that received the AAA Five Diamond Rating – and one of two hotels in the state of Texas. Two words describe the new hotel best: big and luxurious.
The Post Oak Hotel is boasting 250 plush rooms and suites generously ranging from 500 to 2000 square feet in a 38-storey building above the glamorous Uptown and Galleria area. When entering the tower, a captivating atrium lobby greets guests with a grand chandelier laced with Swarovski crystals, extravagant artwork collection and a plush living area.
The hotel offers signature dining and sophisticated amenities, all in one tower. With a layout and location like the Post Oak Hotel offers, you will enjoy commanding views of downtown Houston from your room. On the lowest level of the tower, there is a a two-story Rolls Royce showroom. The Post Oak Hotel is prominently located in Houston's tony Post Oak Uptown area, just a short drive to downtown Houston.
The hotel is proud to receive the AAA Five Diamond Rating from the AAA, the American Automobile Association. To become AAA Approved, the hotel must first meet 27 basic requirements, covering comfort, cleanliness, and safety. The AAA describes Five Diamond Hotels as offering "ultimate luxury, sophistication and comfort with extraordinary physical attributes, meticulous personalized service, extensive amenities and impeccable standards of excellence."
Image by the Post Oak Hotel