'The Waldorf', now in Bangkok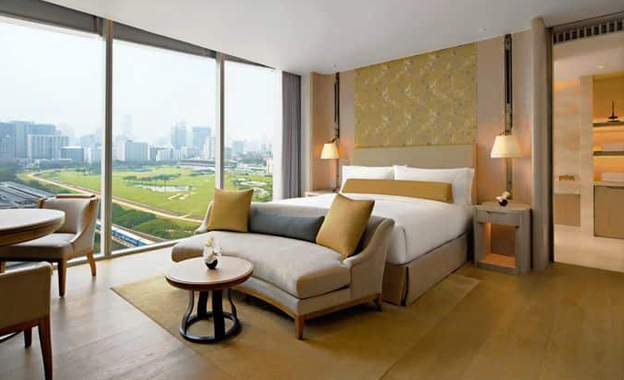 The iconic Waldorf Astoria hotel brand has spread its wings to South East Asia. In Bangkok, the Waldorf debuts with a new 171-room hotel, offering all imaginable luxury and style.
The new hotel is part of the luxury brand called The Waldorf Astoria Collection, named after the flagship The Waldorf Astoria in New York City. The Waldorf Astoria in Bangkok is the 25th hotel of the chain, that includes Asian locations such as Beijing, Shanghai and Chengdu.
The Bangkok Waldorf Astoria is located in the ultra-modern Magnolias Ratchadamri Development. The hotel features large rooms (starting at 50 sqm), 6 restaurants and bars, including rooftop dining 55 floors up and a signature Nordic - Thai Restaurant.
The hotel boasts an open-air infinity pool with private cabanas, plus a 24-hour fitness center. Guests enjoy the services of a personal Concierge during their stay, providing (as the hotel describes) "anticipatory yet unobtrusive service".
Further reading on cimmagazine.com
Image by Waldorf Astoria