This is how Uber's new flying taxi looks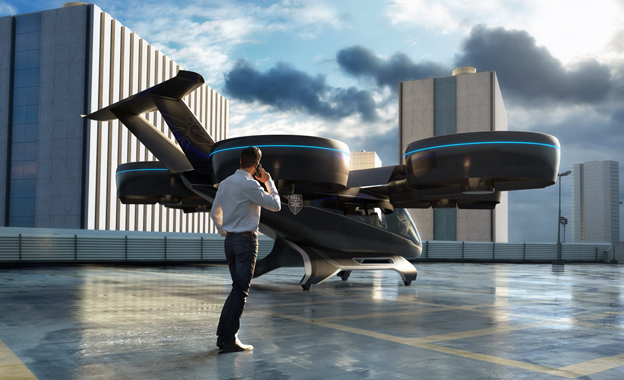 It may take some time before you can book your flying taxi ride with Uber. But we now know what the flying taxi will look like. Uber and its partner Bell Helicopter have unveiled the design of the flying car.
The design of the hybrid-electric aircraft called Nexus was released at the Consumer Electronics Show in Las Vegas. The partners have announced that they plan to be testing flying cars by 2020, with a commercial service available by 2023.
BusinessTraveller reports that Bell Helicopters' CEO Mitch Snyder said that the hybrid-electric aircraft Nexus is meant to solve a space problem on the ground. "As space at the ground level becomes limited, we must solve transportation challenges in the vertical dimension – and that's where Bell's on-demand mobility vision takes hold."
Image by Bell Helicopters