What a hotel may look like in 2034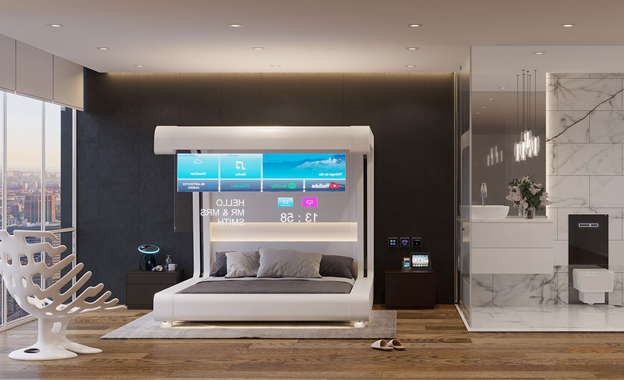 Are you curious about how a hotel room will look like in 2034? One thing is sure: its features will work different for every traveler. The TV will know your favorite shows, series and sports. And the shower will automatically adjust the water temperature to your body – or to your known personal preferences.
TravelDailyMedia reports that Guestline created a hotel room of the future that will be very much interactive. Highly accredited experts provided their predictions and valuable insights, to show what you can expect to see in hotel rooms over the next 15 years.
According to the developers of Guestline and the experts, you can expect there will be screens that welcome you by name when you approach them in the hotel lobby. The devices will use data from your mobile phones which already exists – registered through the hotel's Wi-Fi. There will be an automatic check-in process through facial recognition. Your room key will be digitally downloaded to your mobile phone. Furthermore, guests will have the ability to cast lighting levels, room temperature and music levels all through either AI or their digital pads on the wall.
Further reading on: traveldailymedia.com