Giant candy store on HK airport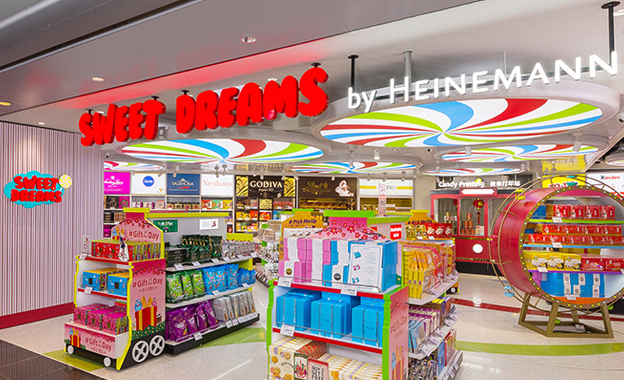 While many airports offer new retail and restaurant concepts with trendy and healthy bites, Hong Kong International Airport goes the other way. In Terminal 1 it opened what it describes as an "innovative new confectionery outlet" containing eight sweet shops.
In short: it's a giant candy store. On no less than 820 sq metres, the new 'Sweet Dreams by Heinemann' offer probably the biggest airport duty free candy store, filled with 'sweet temptations'.
Each of the eight shops in this massive area has been designed according to an 'extraordinary theme'. These themes range from the mysterious underwater world to the magic world of a bustling fair. According to a report by AirportWorld, the store offers entertainment such as 3D shows, chocolate printers, virtual reality entertainment and games for children.
HK airport has shown tremendous growth in the past year. The airport welcomed 73.6 million passengers and handled 423,390 flight movements, registering year-on-year increases of 4.5% and 3.2%, respectively.
Further reading on airport-world.com