Pay with Blue Credits for changes and upgrades on KLM.com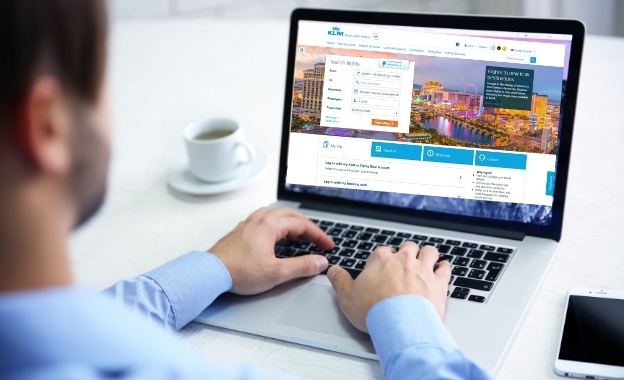 We have the pleasure to announce that as of 21 November 2018 it's possible to buy upgrades and to change your booking with Blue Credits on KLM.com.
Choose for an upgrade to Business Class and experience relaxed and hassle-free travelling for you or your colleagues or change a ticket in case the travel plans change.
Pay for changes and upgrades with Blue Credits on tickets issued on KLM documents, ticket numbers starting with 074. It's only possible to change or upgrade your booking if all flights are operated by KLM and if your ticket allows for a change. The complete amount (fare difference + applicable penalty fees) needs to be paid with Blue Credits, it's not possible to combine Blue Credits with another form of payment.
Booking instruction
Please log out with a KLM or Flying Blue account before you proceed with the upgrade or change paid with Blue Credits.
Go to the BlueBiz pages on KLM.com and log in with your BlueBiz number and password.
Go back to the KLM homepage and log in to MyTrip with your booking details.
Select the upgrade or change in MyTrip.
Blue Credits will be available as a payment option on the payment page.