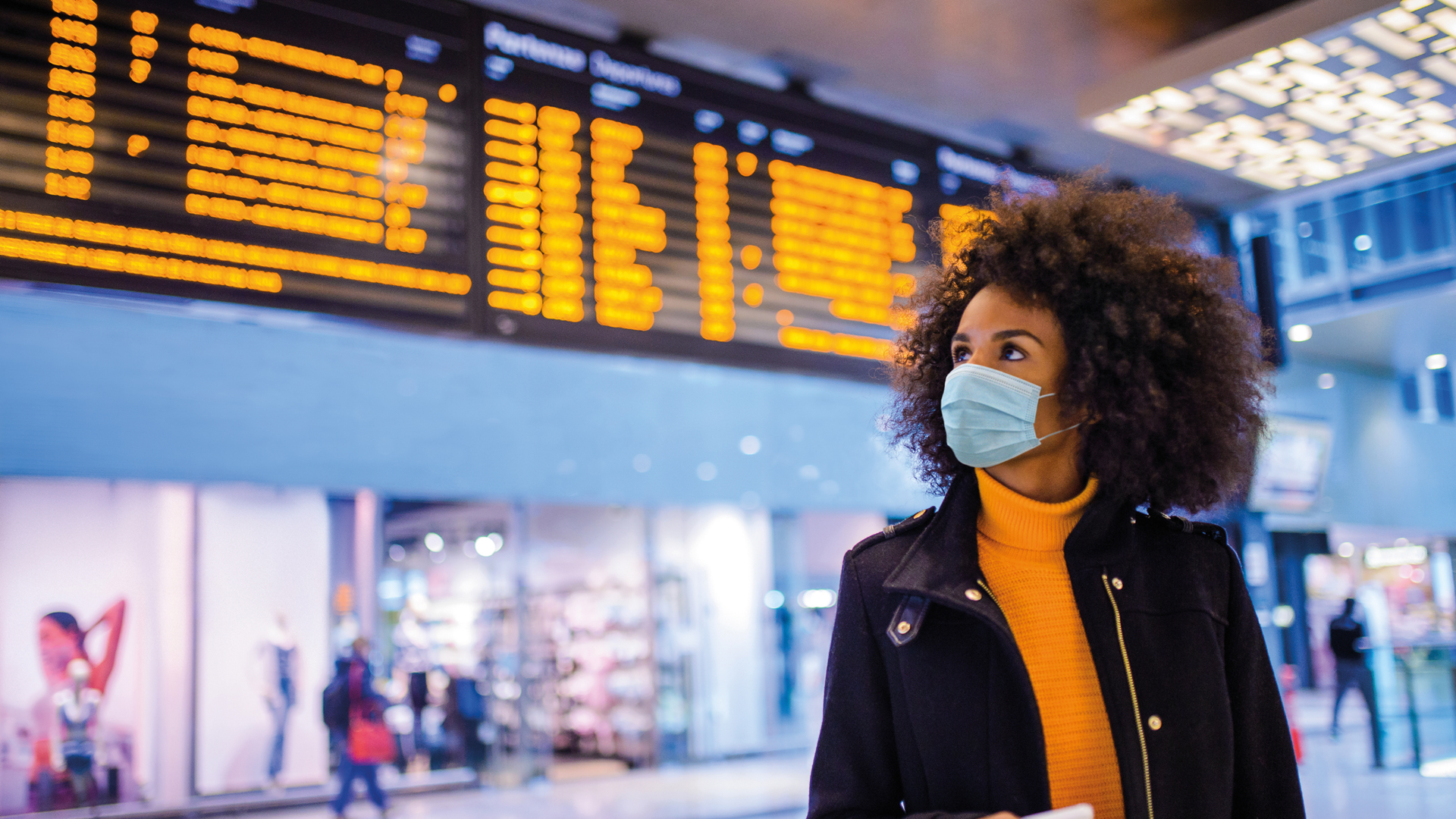 Health and Safety Measures
Health and safety are key priorities for Air France and KLM. With the outbreak of COVID-19, numerous hygiene measures to protect customers and staff have already been taken.
Wearing a surgical mask is mandatory upon arrival at the airport and throughout the duration of your flight. Even if you have been vaccinated against or have recently tested negative for COVID-19.

On KLM flights, children under the age of 10 do not have to wear any face masks.
Customers must bring their own face masks and these should be big enough to cover nose and mouth.

Without one, we cannot allow you to board.

To ensure the best possible hygiene, customers are advised to bring along several face masks.

The Health pass is compulsory to travel on all domestic flights in France.

Our measures include the intensification of everyday cleaning. Aircraft are being cleaned more frequently and more thoroughly, with special attention to seats, tray tables, armrests and lavatories.
Also, the air in the cabin is renewed every 3 minutes. The air recycling system on AF and KL aircraft are equipped with "High-Efficiency Particulate Air" or HEPA filters which provide a clean, high-quality cabin air.
We try to minimize contact moments between travelers and our crew by simplified service on board. This means catering, inflight sales and newspaper services can be adjusted or suspended.
Looking for information on

Air France

health and safety measures? Find all the information you need

here

.
Check all the health and safety measures for KLM

here

.


Check the video about Air France's health and safety commitment here.
Check the video of KLM's health and safety measures here.