Rwanda peat power may be a format for Africa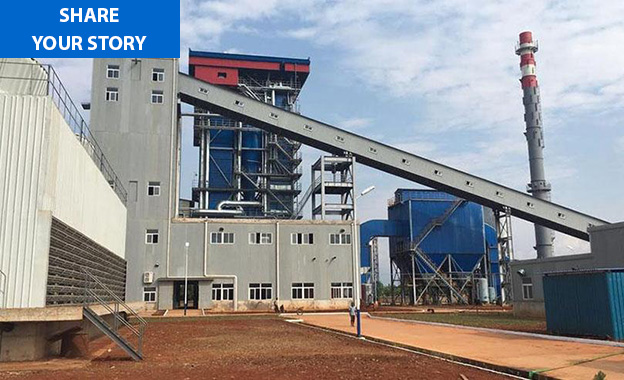 Rwanda has finally fired up its brand-new Gishoma power plant that runs on peat. After the plant was completed last year, operations were halted by floods earlier in 2018. The peat-to-power plant is to generate 15MW, a considerable contribution to the Rwanda's energy mix. Other countries in Sub-Sahara Africa have shown in building similar plants, based on technology from Finland.
Peat power plants are common in countries such as Finland. It comes as no surprise that Finnish experts of SWECO consultancy have contributed to the peat power project by carrying out feasibility studies. As Rwanda holds sizeable peat areas that are ready to be extracted for the plant, the country opted to use the latest in peat-to-power technology in its new $39.2 million Gishoma plant. It is the first power plant of its kind in Africa. Its production, 15MW of power, is fed into the national grid, meeting the demand of businesses that require increased energy and providing electricity to the local population.
Solid case for peat
Rwanda's case for peat power seems solid. The plant will be supplied with peat by the Peat Energy Company which owns and operates peat mining activities in the Gishoma bog, located 3 km from the power plant site. According to estimates, Rwanda's peat reserves could keep this plant going for the next 30 years.
The plant was ready for action in 2017, but severe floods have prevented machines from extracting the required peat in the nearby marshland. This was a severe setback, but feasibility studies have started on technology to extract peat year-round (also during wet seasons).
Diverse mix
Rwanda's energy comes from a diverse mix of renewable sources. Hydro-power is the main contributor at 59%, followed by thermal (40%) and methane (1%). There are also ambitious plans for off-grid power from solar. Peat power is considered one of these more sustainable indigenous sources of energy. It has the potential to contribute nearly 20% to Rwanda's national energy supply in five years' time.
Rwanda's economy could benefit from peat power to reduce imports of energy such as coal and oil. The import of such fossil energy sources is costly, and supply is sometimes delayed, causing production pauses. Rwanda has high hopes for peat power. At the start of the project, the government issued a statement, saying that the peat power plant is "to connect rural communities to economic opportunity through improved infrastructure; electricity is a key factor in attracting investors and creating new businesses which will transform our economy and raise the living standards of Rwandans."
Connecting to the grid
The Rwandan government is hoping to achieve its goal of connecting 70% of the country's 11.7 million people to the national grid by 2018. This is a near three-fold increase on the number connected at present. The peat-to-power plant at Gishoma will contribute to this goal; the Rwanda government expects peat power generation to contribute 30 per cent of all electricity generation by 2020. Convinced by the role peat power can play, a second plant is currently being built (in Gisagara District) at a cost of $353 million, expected to generate 80 megawatts.
Answer for African nations
Peat power plants may be an answer to the energy needs of several African nations. According to a report by 'The Conversation', there are large areas of peatlands across the Tropics "that we are only now starting to map and understand their full extent and carbon content. For example, it was only a few months ago that the first map of the world's largest tropical peat complex was published. Around 145,500 square kms of peat swamp forest was found in the central Congo Basin."