Business travellers prefer chain hotels
It may be different on holiday trips. But on business trips, travellers prefer to stay in chain hotels. Based on a survey published by the Guild of Travel Management Companies (GTMC), about 75 per cent of business travellers say that they "prefer the safety of a chain hotel".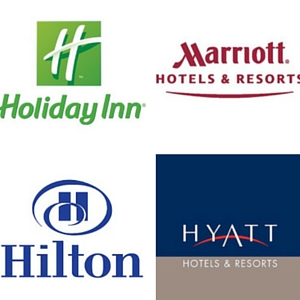 'Take me to the Hilton', or to the nearest Marriott, Hyatt, Holiday Inn or Novotel: business travellers feel safer in a chain hotel and don't like nasty surprises when they are on a trip.
Business Traveller reports that the survey of over 1,000 business travellers revealed that those surveyed stated that in a chain hotel, they know what to expect in terms of service and facilities. Many travellers are loyal to a certain brand and want the assurance of a certain standard of accommodation. These are guiding factors in confirming hotels as the preferred choice.
Asked about decisive factors for choosing where to stay, location, price and easy of booking were mentioned most often. Connectivity is key with free Wi-Fi listed as the most important facility (96 per cent), followed by sufficient power sockets (95 per cent), breakfast (94 per cent) and suitable work or desk area (89 per cent).
Further reading on businesstraveller.com