Food trends around the world
Chef crafted, smoked, source knowledge and quinoa
Hotel restaurant chefs are aware that the quality of breakfast, lunch and dinner in the hotel may make travellers come back for another stay – or never return again. But what do business travellers and other guest wish to see on their plate? The chefs of the international Benchmark International hotel group see four distinct food trends. Their dishes should be 'chef crafted', contain smoked food and be accompanied by a quinoa side dish. What's more: people want to know the origin of what they eat.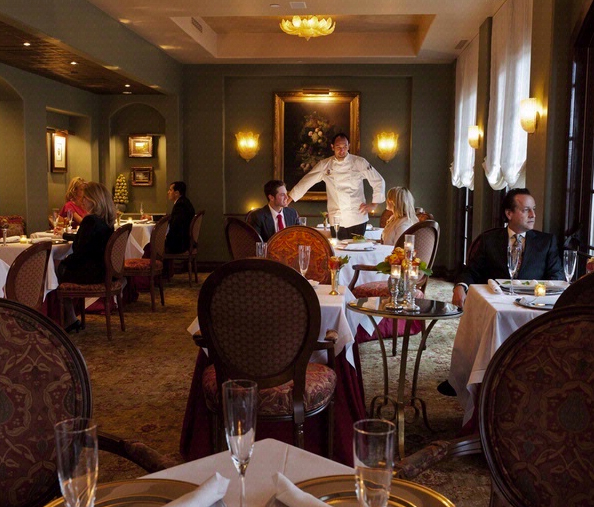 Business travellers on the road want to eat just as healthy and tasty as they do at home. They are tired of eating fried and fat food, without vegetables or vitamins and expect hotel and restaurant chefs to serve proper food. According to international food watchers, today's traveller wants fresh, local food that is in season.
Benchmark Hospitality International's executive chefs and culinary experts defined four more international food trends. "There is nothing more personal than food," says Executive Chef Victor Scargle of Bardessono Hotel (Napa). "Consumers today have an amazing personal connection with what they put into their bodies. Fresh, local, in season: across the nation, this is what consumers want today – not much has changed from grandma's table!" What are the four trends that Scargle and his colleagues have defined?
Chef Crafted
Chef crafted is one of the hottest trends in the culinary world. Whether smoking, canning, putting up jams and relishes, pickling, or farming… Chefs today are personally creating every component and ingredient in their kitchen for total control over quality and flavour with what they are serving each evening. Many learned these skills from their mothers and grandmothers and are taking these forward into the 21st century culinary experience.
Quinoah!
The gluten-free, superfood Quinoa is among the top ingredients chef's use this year. It's no wonder as quinoa is ideal for breakfast as a muesli, or for lunch and dinner as a side dish. The rich protein grain was first domesticated three millennia ago by the Andean peoples. The Incas considered the high protein food to be sacred.
Smoked anything
Smoking food has been around as a preservative for centuries. But now 'smoked' has moved out of the smokehouse and into everything else. How about smoked cocktails, or smoked olive oils, or smoked heavy cream for sauces. Another word about the cooking with tea trend of the last few years: it has evolved to smoking with coffee and cocoa.
"Where did you catch this fish?"
Guests are becoming increasingly more insistent on knowing about the specific origin of food they enjoy, including the waters where their salmon was fished. The label 'Wild Caught' is no longer sufficient. In the same vein, guests want to know the history of a restaurant they're about to dine within, and even of the surrounding region. More and more guests are peppering the wait staff and chef with questions about sustainability, responsible husbandry, and local chef-prepared ingredients.