Four Seasons reopens in Jakarta
Not often does a business hotel relocate. The Four Seasons Hotel Jakarta had good reasons, because the integrated business development of Capital Place is one of Jakarta's current top spots. The relocated hotel at Jl. Gatot Subroto has just reopened in the middle of that area.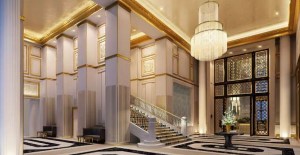 Leaving Jl. Rasuna Said for the new location brings nothing but good news to business travellers that appreciate stylish accommodation.
The 20-storey hotel features 125 neo-classical inspired suites. They are equipped with a walk-in closet, two LCD TVs, a coffee machine, a Bose sound system and complimentary wi-fi. A 330-square-meter Presidential Suite is also available on the 19th floor, boasting two bedrooms, a private study, a living room and a separate dining room with kitchen.
The hotel offers five dining options, a spa, a swimming pool, a fitness center and a business spaces.