New in Singapore: Sofitel So Singapore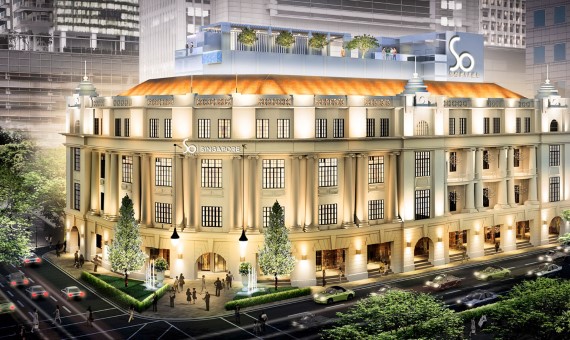 Singapore's Central Business District boasts a brand new luxury boutique hotel: the Sofitel So Singapore. The hotel's interior and its beautiful rooftop bar have been designed by Karl Lagerfeld.
Sofitel So Singapore is located in an iconic building with neo-classical façade. The hotel features 134 guestrooms and 9 suites. The key words for this hotel are design, pleasure, French elegance, style and personality, with a chic Singaporean twist. The hotel's concept is a perfect fit with the CBD area, in walking distance to Marina Bay area and minutes away from Orchard shopping belt.
Graced by 'The Lion's Seal' emblem and surprise elements designed by Lagerfeld, Sofitel So Singapore is stacked with modern hotel innovations.