New SAF agreement between Air France- KLM and sea chefs Cruises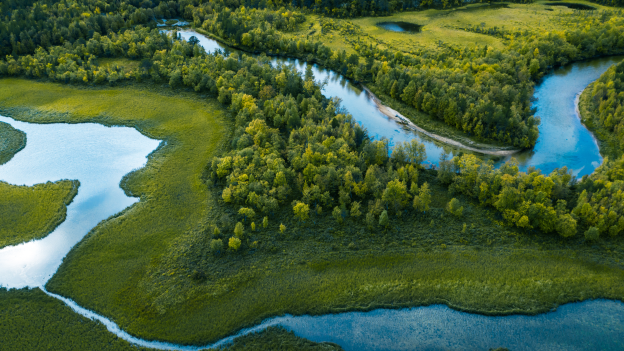 The Air France-KLM group and sea chefs Cruises have signed an agreement, a further step to develop the sustainable fuel industry
---
The company sea chefs Cruises Ltd. has joined forces with Air France-KLM Group, taking an active role in reducing CO₂ emissions, after signing an agreement to invest in the group's Corporate SAF Program (Sustainable Aviation Fuel), contributing to the ecological transition of air transport.
At the event held in Cyprus for the signing of this agreement, with the presence of the Minister of Transport, Communications and Works Mr. Yiannis Karousos and the Deputy Minister of Shipping Mr. Vassilis Dimitriadis representing the Cypriot Government, as well as other officials and business representatives, Mr. Yiannis Pantazopoulos, Regional Manager Air France-KLM said: "The production of sustainable aviation fuels is very important in achieving the CO₂ reduction targets globally. In this effort of our group to make our activities more sustainable for the environment, we are not alone, and companies like sea chefs Cruises Ltd. profess this. This agreement is the first signed in Cyprus and among the first that are signed in Europe, and a good example for the corporate customers of the airlines all over the world. Through this agreement we will be able to reach our goals faster and to promote the production and availability of sustainable aviation fuels on a larger scale, with a more competitive cost compared to fossil fuels. I would like to once again warmly thank sea chefs Cruises and Managing Director David George Tidmarsh for their contribution".
"The importance of business ethics and responsibility plays a primary role for the safekeeping of sustainable development and success. By investing in the Corporate Biofuel Program SAF of Air France-KLM, we want to take an active part in reducing CO₂ emissions that are related to our business travel. We are very happy to be the first company in Cyprus and among the very first in Europe that joins this program and we are confident that a lot more will follow. We wish to Air France-KLM Group every success" said Mr. David George Tidmarsh, sea chefs' Managing Director during the event.
The agreement is part of the SAF (Sustainable Aviation Fuel) corporate program launched by Air France-KLM to propose companies to play an active role in the future of sustainable travel.
Through the SAF program, Air France and KLM corporate customers, after estimating the CO₂ emissions associated with their travel, can determine the annual contribution they wish to make to this program. The Air France-KLM group invests all contributions in the supply and use of sustainable aviation fuel. This will support the creation of a sustainable fuel industry that ensures increasingly eco-responsible air transport.
Sustainable fuels for aviation, fundamental levers for reducing CO₂ emissions