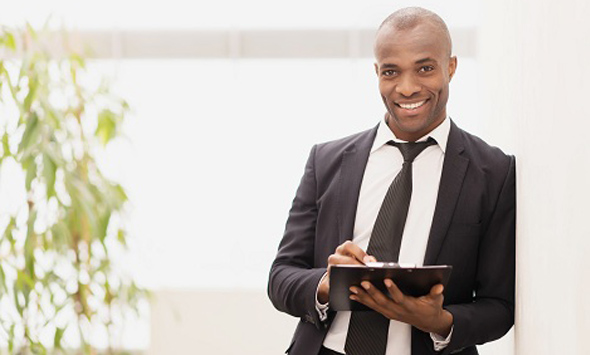 Arlene Mulder launched a coding school in South Africa: WeThinkCode. With 900 students accepted into its program, WeThinkCode is ready for expansion.
Wednesday, May 15, 2019
Ethiopian-born Bethlehem Tilahun Alemu is the founder and CEO of soleRebels, the world's fastest-growing African footwear brand.
Friday, May 10, 2019
Vivian Nwakah founded Medsaf, a tech platform that provides an affordable and safe method to get medication to hospitals and pharmacies across Nigeria.
Thursday, May 09, 2019
Nigeria's statistics show that the number of e-payments and the amount of money involved is growing at high pace.
Wednesday, May 08, 2019
In 20 years, Africa's combined GDP will be among the fastest growing in the world, says a McKinsey Global Survey on business opportunities in Africa.
Tuesday, May 07, 2019
Ghana is planning to process 50 per cent of the cocoa that is produced in the country. It wants to produce 1 million tonne of cocoa this year.
Monday, May 06, 2019
By the year 2100 the world's biggest cities will be in Africa. Lagos (Nigeria), Kinshasa (DRC) and Dar es Salaam (Tanzania) will be the biggest of all.
Friday, May 03, 2019
A new tool, the Global Markets Complexity Index (GMCI), offers ratings of the complexity of the business environment of twelve African countries.
Thursday, May 02, 2019
Starbucks has decided to cut its expansion plans in South Africa. It is not opening new shops, as the company is struggling to control its operating costs.
Wednesday, May 01, 2019
Cage fish farming gaining popularity in several countries in Sub-Saharan Africa. Victory Farms in Kenya now produces an average of 200 tonnes of fish
Tuesday, April 30, 2019
Construction of the Uganda-Tanzania oil pipeline has come one step closer, as geophysical and geological studies in Tanzania have been completed.
Monday, April 29, 2019
A Finnish taxi-hailing company is operating electric taxis in Nairobi. Kenya capital is the first city in East Africa to offer electric taxi services.
Friday, April 26, 2019
No results have been found.