TuSimple (China) launches driverless trucks in U.S.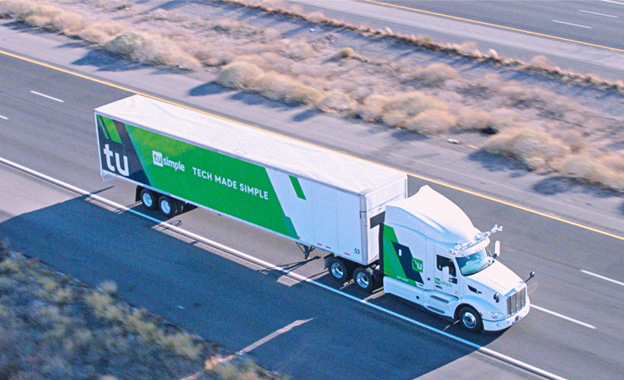 The development of driverless cars is facing setbacks, but China's AI firm TuSimple is developing driverless trucking at high pace. The startup is aiming to expand its autonomous truck fleet to 500 by next year and to – eventually – replace 15 million truckers in the US and China.
TuSimple is already quite successful, as it has deployed autonomous trucks on commercial runs between Tucson and Phoenix in Arizona and Las Vegas, Nevada. The company prepares to expand its operations in the world's two largest economies by next year. According to a report by the South China Morning Post, the tech startup, founded in 2015, is currently working on a new financing round after raising a total of US$83 million, to support its expansion.
In TuSimples pilot project, two trucks transport consumer goods at speeds of up to 104.6 kilometres per hour (65mph) on their routes. The company plans to gradually expand its autonomous truck fleet to a total of 500 units between the two markets. TuSimple regards the US as a key market, as logistics costs are expensive and there is a shortage of truck drivers of as much as 200,000.
TuSimple is not the only Chinese company looking for a piece of the action in truck transport. Several Chinese hi-tech firms are looking to develop so-called level-four autonomous driving trucks and cars. Level-four means these vehicles should be able to slow down, pull over or park at a safe spot if a human driver does not take control when requested.