AIR FRANCE KLM received the "Excelencias Turísticas" award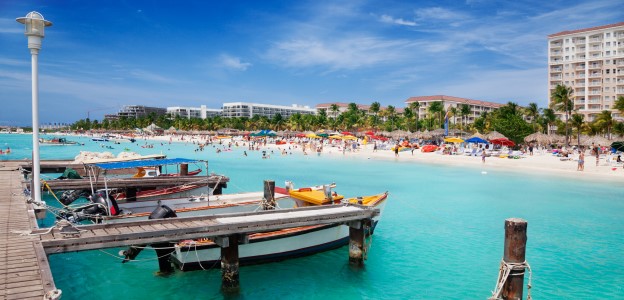 On 28 January 2015, at the tenth edition of the "Excelencias" awards, AIR FRANCE KLM received the "Excelencias Turísticas" award for its development and its involvement in Latin America and the Caribbean.

"Excelencias" is a media group present in Spain and several Latin American countries. It mainly covers issues relating to travel, culture, gastronomy and the hotel industry.

Organized within the framework of the "Fitur" international tourism fair in Madrid, this ceremony brings together international catering and tourism companies and a large number of local and international journalists.
A 27th destination in Latin America and The Caribbean
With a strong presence and involvement in this region of the world, the AIR FRANCE KLM Group is constantly developing its long-haul network out of Europe to these destinations. Starting in March 2015, KLM Royal Dutch Airlines will be offering a new route to Cali (Colombia), as a continuation of the route to Bogota (Colombia) from Amsterdam Schiphol.

Leader in Latin America and the Caribbean, Air France-KLM is serving 26 destinations* this winter in this region and offers more than 200 weekly flights from Paris-Charles de Gaulle and Amsterdam-Schiphol.

* Aruba, Bogota, Bonaire, Brasilia, Buenos Aires, Cancun, Caracas, Cayenne, Curaçao, Fort-de-France, Guayaquil, Havana, Lima, Mexico, Montevideo, Panama, Paramaribo, Pointe-à-Pitre, Port-au-Prince, Punta Cana, Quito, Rio de Janeiro, Santo-Domingo, Saint-Martin, Santiago du Chili, Sao Paulo.