AIR FRANCE TO OPERATE 3 SPECIAL FLIGHTS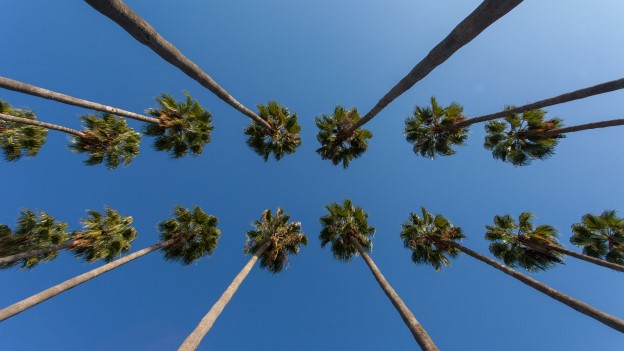 Air France, as official partner of the Cannes Film Festival, will operate 3 special flights on 15, 22 and 29 May 2023, offering a direct service between Los Angeles (USA) and the city of Nice (France). The company is in this way responding to high demand from US West Coast customers who want to enjoy the French Riviera and its famous international film festival in the spring.
Air France connects Hollywood to the Cannes Film Festival
The flights will be operated by Airbus A350-900 equipped with 324 seats, including 34 in Business, 24 in Premium Economy and 266 in Economy. In Business class, each seat converts into a full-flat bed almost 2 metres long, ensuring optimal comfort. In Premium Economy, the latest recliner-type seat has a wide 48-cm seat pan and reclines to 124°. In Economy, the seat is fitted with ergonomic seat foam, has a 118° recline and 79cm of legroom. Each cabin offers an in-flight Wi-Fi connection and wide High-Definition individual touch screens.
Flight schedules (local time)
15 and 22 May 2023: flight AF041 - leaves Los Angeles at 13:10, arriving in Nice at 9:30 the following day.
29 May 2023: flight AF040 – leaves Nice at 13:55, arriving in Los Angeles at 17:05 the same day.
The Airbus A350 is the new jewel in Air France's long-haul fleet. With CO2 emissions reduced by 25% compared with previous-generation aircraft, it is a powerful way of reducing the airline's environmental footprint. Its noise footprint is also reduced by 40%.
Throughout the summer season (from March to October), Air France will operate up to 26 weekly flights between Paris-Charles de Gaulle and Los Angeles.
Air France will also operate 4 special flights between New York JFK and Nice on the occasion of the Cannes Lions International Festival of Creativity, taking place between June 19 and 23, 2023. These flights will be operated by Boeing 777-300 ER fitted with Air France's new long haul cabins, with departures from New York on June 17 and 18, 2023, and return from Nice on June 23 and 24, 2023.
Air France loves cinema
For the 43rd year running, Air France is a partner of the Cannes Film Festival, whose 76th edition is taking place from 16 to 27 May 2023. The company is thus celebrating the biggest movie fest in the world and showcasing its love of cinema. Ever since the first movie shown – An American in Paris – on board a Constellation flying from New York to Paris in 1951, cinema has been part of Air France's DNA, and is now a key part of the travel experience. In all its long-haul cabins, Air France promotes cinema all year round on its latest-generation HD individual screens. The company offers 1,500 hours of in-flight entertainment including a wide selection of French films and movies that have won awards at previous editions of the Cannes Film Festival. Its carefully selected offer is adapted to the tastes and cultures of all its customers and this vast selection of films is enhanced by feature films broadcast in their original version.