Air France's new travel cabins take off to Johannesburg!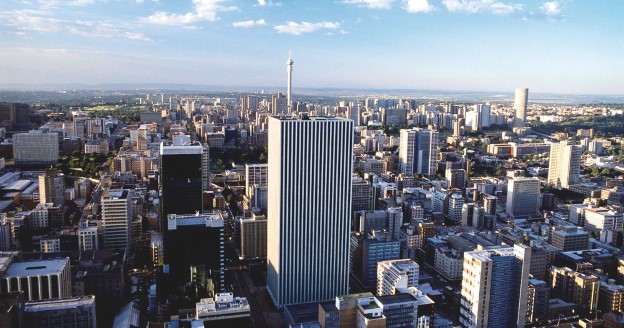 Air France now offers its customers its new long-haul travel cabins in La Première, Business, Premium Eco and Economy to Johannesburg.
Since 8 March 2016, Air France customers have been able to travel to Johannesburg from Paris-Charles de Gaulle on board a Boeing 777-300 offering optimum travel comfort.

The gradual installation of the new cabins on the Boeing 777 enables the company to operate two weekly flights equipped with the brand new La Première, Business, Premium Economy and Economy cabins, in addition to the frequencies operated by Airbus A380, for a total of 7 weekly flights.
Schedule of flights equipped with the new cabins (in local time)
AF990*: leaves Paris-Charles de Gaulle at 23:30, arrives in Johannesburg at 11:10;
AF995*: leaves Johannesburg at 19:50, arrives at Paris-Charles de Gaulle at 05:40.
AF990**: leaves Paris-Charles de Gaulle at 23:25, arrives in Johannesburg at 09:55;
AF995**: leaves Johannesburg at 18:50, arrives at Paris-Charles de Gaulle at 05:40.
Air France's best cabins

On board the Boeing 777 to Johannesburg, La Première customers enjoy a real designer suite, promising total privacy. Air France has dressed each suite with thick curtains, held back with leather tiebacks. In an instant, the La Première seat turns into a fully-flat bed over two metres long. During the flight, each guest has their own personal 24-inch (61cm) HD touch screen, one of the largest ever offered on board.

In the Business cabin, Air France has designed a real cocoon in the sky. The seat adapts to the shape of each individual, from seating position to a real 2-metre long bed. At the heart of the curved structure, each passenger creates their own space, according to their desires. The seat's soft foam is designed to offer impeccable quality of sleep. With a soft duvet and XXL-sized feather down pillow, everything has been designed to ensure peaceful sleep among the clouds. Each passenger has a wide 16-inch (41 cm) HD touch screen.

In Premium Economy, more comfortable seat cushions and a multi-position footrest further enhance this travel cabin. In Economy class, there is a new fully-revised seat, with more legroom, a new seat cushion, more comfortable headrests and a wider tray table.

The seat also features new functionalities including an electric socket and a headphones holder. As for entertainment, wider HD touch screens have been introduced, measuring 12 inches in Premium Economy and 9 inches in Economy. More than 1,000 hours of music, film, games and other programmes are available on demand.
Personalized services on African routes
Air France offers customers on its African routes tailor-made services as soon as they arrive at the airport, as well as the excellence of French in-flight service.

At Paris-Charles de Gaulle airport, a team of experts from the African continent is present on all flights to and from Africa, where they provide commercial assistance to passengers, taking into account the geopolitical, commercial, regulatory and cultural characteristics of each country. Air France and KLM also offer a larger baggage allowance than on the rest of the long-haul network, to most African destinations.

Around 1,000 local staff make up the Air France and KLM teams on the African continent. They receive continuous training in international industry standards, working on a daily basis to provide customers with the best of Air France and KLM.

On board, more than 2,500 cabin crew staff, belonging to Air France's Africa and Middle East Division, meet the specific expectations of customers on African routes. The Company offers a specific range of gourmet dishes including examples of African gastronomic produce such as chili or bissap juice in Business class.
Board
Air France

's new cabins in just one click

Air France has a mini website dedicated to its brand new cabins and the destinations they serve. Go to best.airfrance.com to discover this new travel concept before even boarding your flight.

*Flights operated on Tuesday and Thursday on departure from Paris, and on Wednesday and Friday on departure from Johannesburg during the 2015-16 winter season by Boeing 777-300.
**Flights operated on Wednesday, Thursday and Sunday on departure from Paris, and on Monday, Thursday and Friday on departure from Johannesburg during the 2016 summer season by Boeing 777-300.