$3.6 billion makeover for LaGuardia Airport
It is definitely not America's prettiest airport. Some even call New York's LaGuardia Airport dingy and uncomfortable. But all that is about to change, as the airport will be revamped in a major way.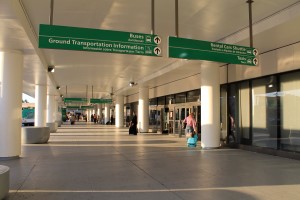 An ambitious $3.6 billion construction project will give at LaGuardia a new central terminal, with vast open spaces, restaurants, shopping plazas, new parking garages, free Wi-Fi and other amenities. Governor Andrew Cuomo of the state of New York has big plans for the airport that is the closest of the New York area's three major air hubs to midtown Manhattan, just 8 miles, handling a record 27 million passengers last year.
According to passenger surveys, most people think it is about time for a renovation. The boomerang-shaped Central Terminal that LaGuardia is known for, opened just in time to receive visitors to the 1964 World's Fair. In 2012, Travel and Leisure magazine put LaGuardia at the bottom of its ranking of the nation's worst airports, due to its inefficient check-in and security process, bad passenger satisfaction scores for baggage handling, design and cleanliness."
Cuomo envisions a new terminal that could handle as many as 17.5 million passengers by 2030. LaGuardia's three other terminals — which include the Art Deco-style Marine Air Terminal, where seaplanes landed in the 1940s — are not slated for renovation.