Business travel in the old days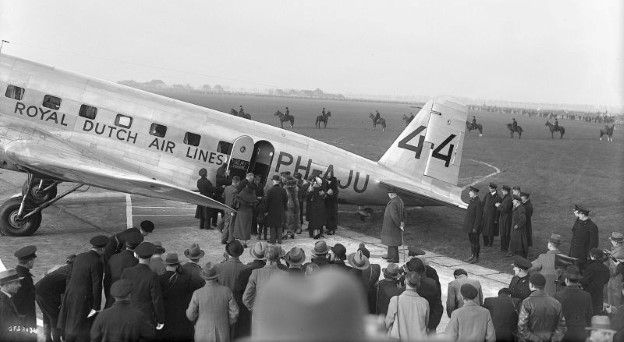 Since the company was founded on October 7 1919, KLM has been offering business travel for almost 100 years now. Did you know that the first flight to Batavia (now: Jakarta, Indonesia) took about one month?
Watch the great video that KLM has posted on Youtube about the early days of air travel. The planes' cabins were open and the passengers were handed long leather coats to keep them warm. When KLM's Fokker closed planes were introduced, air travel became more comfortable and included soft seats, heated cabins and on-board toilets.
In October 1924, a Fokker 7 plane left for The Dutch East Indies, arriving in Batavia (Jakarta) one month later. It was KLM's first intercontinental flight. In the thirties, KLM's weekly service to Java took 12 days and made 18 stopovers, with passengers and crew staying in hotels.