Hilton's meetings & conventions hotel now have a name: Signia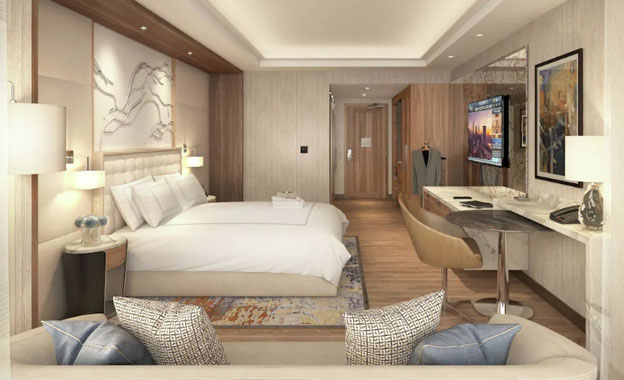 Hilton launches Signia Hilton, a new brand for hotels that specialise in meetings and conventions. The brand will soon have hotels all over the globe. The first Hilton Signia hotels are to open in Orlando, Indianapolis and Atlanta.
TravelPulse reports that all Signia Hilton hotels are to be found in prime convention locations. The hotels will be comfortable but not exceptionally luxurious.
With a minimum of 500 guest rooms, the brand will have several signature elements, including: impressive arrivals for a "wow" arrival moment, large lobbies that will have a social destination, modern guest rooms with innovative technology, a destination bar tied to the event location and a signature restaurant that offers better food than the traditional banquet food in a convention hotel. Obviously, all Signia Hilton hotels will have extensive ballroom and meeting areas.
An added bonus to the Signia Hilton hotels will be the premium wellness experience with spas and lavish fitness centers.
Further reading on: travelpulse.com
Image by Signia Hilton